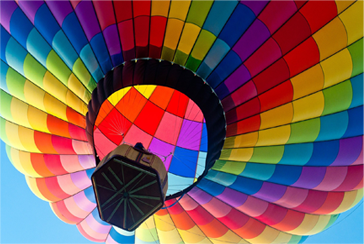 Although gloss meters are used across many fields to measure the amount of gloss on any type of surface they are most widely used in the gigantic automotive industry. Generally they're used by quality control departments to ensure consistency in different stages of manufacturing of certain gloss application products. There are different geometric angles that gloss meters use to measure various surfaces including ceramic, paint, paper, metals and plastics. Gloss meters, or as they're often called light booths, must be well cared for in order to get precise measurements and precise measurements are crucial for quality in the measured results. Basically they will measure the specular reflection gloss of a surface. The gloss will be measured by using a fixed angle and intensity to project a beam of light onto whatever type of surface is being checked. Measurements taken of the reflected light at an opposite but equal angle will determine the amount of gloss. The finite scope of gloss meters makes calibration and repair imperative to having a properly working machine and to receive the best gloss measurements available.
When it comes to gloss meter calibration and care it's best to go through a specialty repair shop over in house brand repair. Often times the only available repair company with the right knowledge and parts for replacement is the manufacturer, for this reason manufacturer repairs are generally far more expensive than they need to be. This is where specialty light booth repair and gloss meter calibration companies come into play. Generally these specialists will have relationships with parts distributors and manufacturers so that they can repair gloss meters just as well as the company that manufactured it. Not only will a third party company save money they are also trained professionals that can ensure that every bit of the gloss meter is working properly and efficiently. A reliable gloss meter calibration and repair company will surely get the job done and make you feel like you've gotten the best deal possible on the repair or restoration work.
For any gloss meter or light booth repair in Gastonia and surrounding North Carolina areas Vaughntronics is the perfect team for the job. Founder John Vaughn got his start working for a manufacturer's repair and calibration company when he realized that the parts and service were far more overpriced than they needed to be. He took his outrage at how these corporations were gouging their often small business customers and decided to head out on his own and give the people what they needed at a fair cost. Vaughntronics Spectrophotometer repair is reliable and cost effective, making them the only reasonable choice in North Carolina. Their kind and caring customer service team will answer any possible question you may have about the job, so don't hesitate to check in with their valued neighborhood company.